Investing in our people for future successes
We have a genuine desire to build a company that continues to be dynamic, original and give businesses a distinct reason for choosing MNE as their preferred firm of accountants. Our company culture is at the centre of this desire, creating an environment that fosters career development and success.
We have people at different stages of accountancy qualification. Because of this, each member of our team receives support and learning tailored to meet their aspirations and their individual requirements.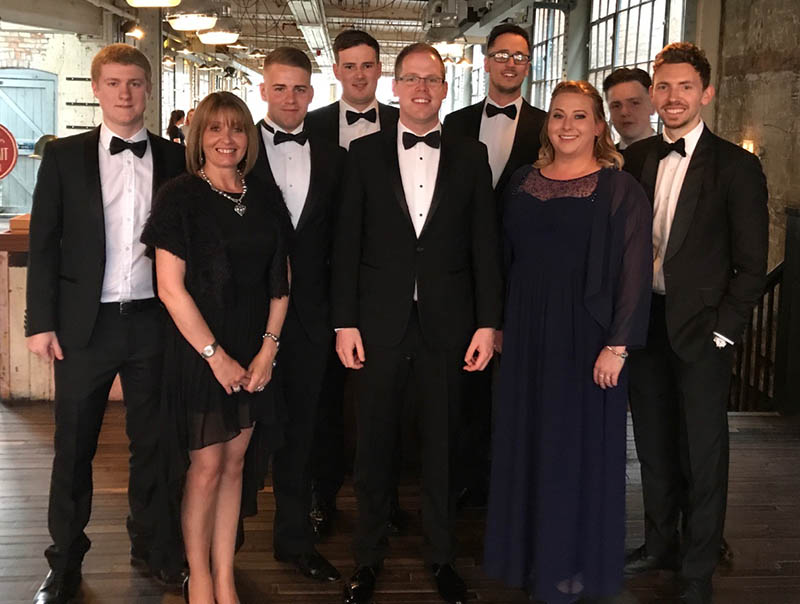 A team who are committed to achieving together
Since setting up the firm, we've developed a flat hierarchy where everyone is equal regardless of their position or job title. This has helped to create a team who confidently lead projects, get on with the tasks at hand, recognise opportunities for self-development and are ultimately committed to growing the business together.
We recognise our people's commitment to the firm and the hard work they put in. We have an iPad in the office set up for ordering food for any member of the team who chooses to work late. We contribute to staff workplace pensions, have weekly dress down Fridays, regular team socials, catered lunches and we even play music throughout the office.
The whole firm enjoyed our 2016 Christmas party in Bruges and management planning meetings have taken place in cities as far ranging as Las Vegas and Milton Keynes no less! Our focus on the happiness of our staff is all part of creating a great team spirit and a place people want to come to work and succeed.