MNE Accounting announces senior promotion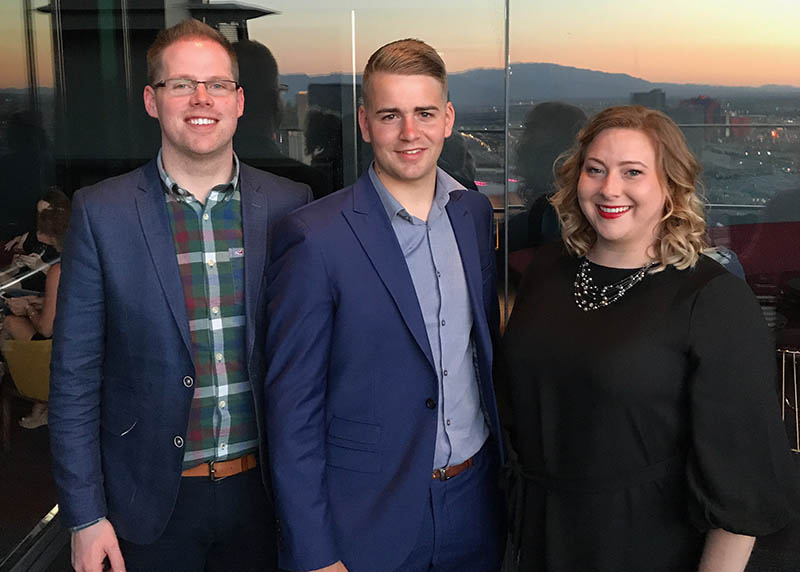 We're extremely proud to have been able to offer Jamie Steadman a well-deserved promotion to Client Director whilst on a recent business trip to Las Vegas. Jamie's worked tirelessly for the firm since he started full time just short of four years ago.
Tash and I are huge fans of Jamie. His ambition has always been obvious and we knew that he wouldn't sit still for long. This ambition combined with his outgoing, loveable personality and absolute dedication to anybody he engages with means his promotion is completely deserved.
Jamie currently oversees the Outsourced Accounting team and has gained the respect of the team and clients alike. He specialises in overseeing the financial operations of all of our outsourcing clients, totalling around £75m of turnover. He works with SMEs of many sizes and supports business owners, directors and employees of some brilliant businesses.
His role as Client Director will see him move to oversee the whole accounting firm in its commitment to quality and high performance. By the end of 2017, we will have appointed a new Head of Outsourcing to take over the financial management parts of Jamie's role. He will begin working in an advisory position with our clients who need a senior level of direction from a finance professional alongside duties within the firm.
Tash and I are very much looking forward to the coming months and years where Jamie joins us at a strategic within the firm to bring further growth and success.
My thanks not just to Jamie for his support and hard work, but also his family who have seen less and less of him in recent months!